"Let the wild rumpus start!" Founder of Rocket x Lunch, Jinwon Woo reveals Nirvana, his new collection. Enlightened at the furry details and interpretation of fall/winter attire, Rocket x Lunch surpasses common expectations by successfully blending the line of edgy and casual. Woo delivers a collection that captures the freedom of adolescence and the rebellion against conformity.
Moody dark romantic colors, oversized garments, strategically placed trimming, fabric combination and comfortability proves that there is a certain anatomy of today's breed of trendsetters. Woo's distinctive style is the reason why Seoul is a leading destination for new fashion.
For a new movement to effectively change the [fashion] system that is in place, it must realize several points. The movement must have a clear ideology that is supported by the general populace: attitude, belief and action all must have a forward-thinking train of thought, and there must be a means of spreading these new beliefs. Enter D.Gnak, a brand that has succeeded in this method by going against the resistance that wants to maintain the status quo by doing things his own way. March on, if you will.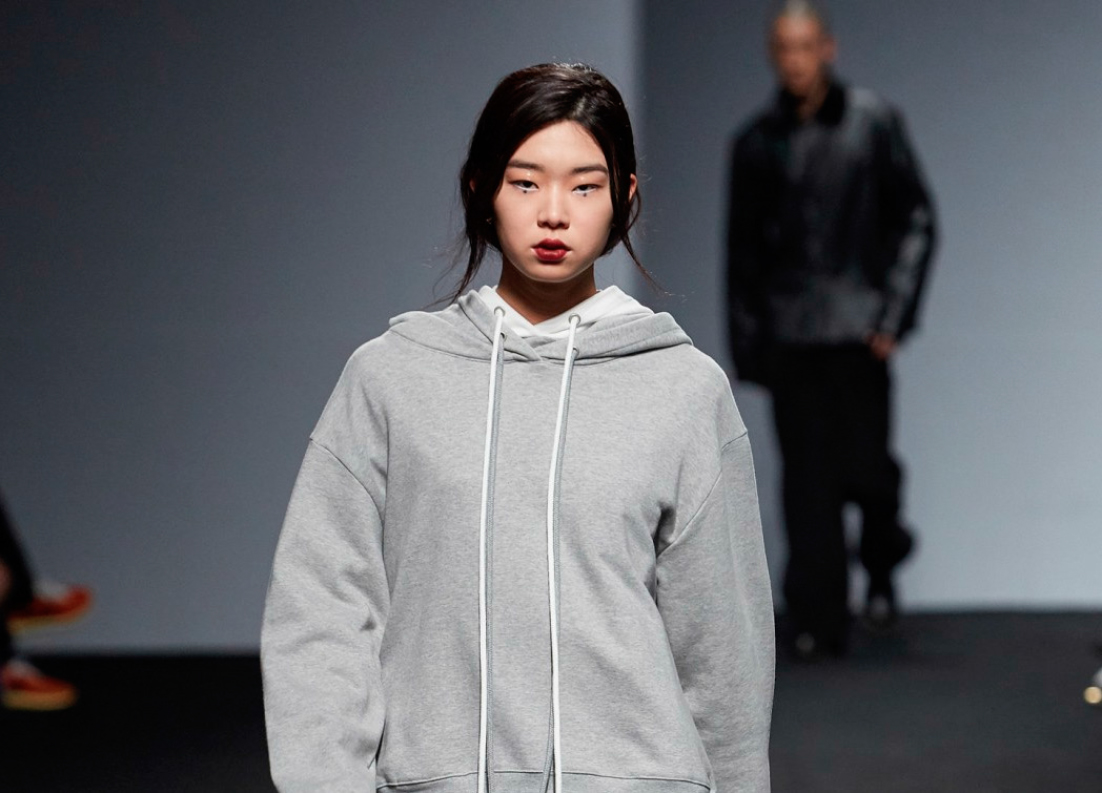 D.Gnak's Fall Winter 2016 collection at Seoul Fashion Week was of no exception: with reggae musician Skull's music capturing the eardrums of fellow attendees, D.Gnak's collection was based on the concept of military resistance that is 'Rasta in the history of reggae in menswear. Korean sensibilities entwined with typical tailoring seen in the West to create an avant-garde collection. It was youth captured: in darkness, there is indeed light, and tailoring as well as street style was combined perfectly. Primary colors such as red, black and yellow along with the achromatic color khaki emphasized the 'Resistance movement.'
The main concept behind the idea is that it wasn't trend led, it was known for following what is good.
Leather, classic coats and powerful anti-air jumpers all still held on to their original designs with a twist. Sweatshirts with sleeves that extended down to the knees with fringe was fascinating to the eye and embodied that D.Gnak 'surprise factor' that we all have grown to love. A printed black sweatshirt with a lion detail was another impressive garment. The large dimensions of long coats, skirts as well as the modification of military silhouettes paints a picture of a gory past with a hopeful future.
"Let the wild rumpus start!" Founder of Rocket x Lunch, Jinwon Woo reveals Nirvana.